JAPÓN
Una misteriosa bola de hierro de color anaranjado apareció en una playa de Japón, desconcertando a la población y a las autoridades, incapaces de determinar su origen.
En un contexto de incertidumbre, luego de la presencia de objetos no identificados en el espacio aéreo de EE.UU. y Canadá, un escuadrón antibombas llegó a la playa de Enshuhama, en la ciudad de Hamamatsu, para examinar la esfera oxidada de 1,5 metros de diámetro.
A mysterious metal ball spotted on a beach in Hamamatsu City this week prompted local police to scramble the bomb squad. A careful examination revealed it is not a threat — but shed no light on what it actually is. pic.twitter.com/ytClWsP0bw

— NHK WORLD News (@NHKWORLD_News) February 21, 2023
Las especulaciones de que se trataba de una antigua mina o instrumento de espionaje no tardaron en aparecer luego de que se acordonara el área. Sin embargo, esta hipótesis se descartó cuando el objeto fue examinado mediante rayos X y se descubrió que su interior estaba hueco. Además, se notaron dos puntos de enganche en los polos opuestos de la esfera.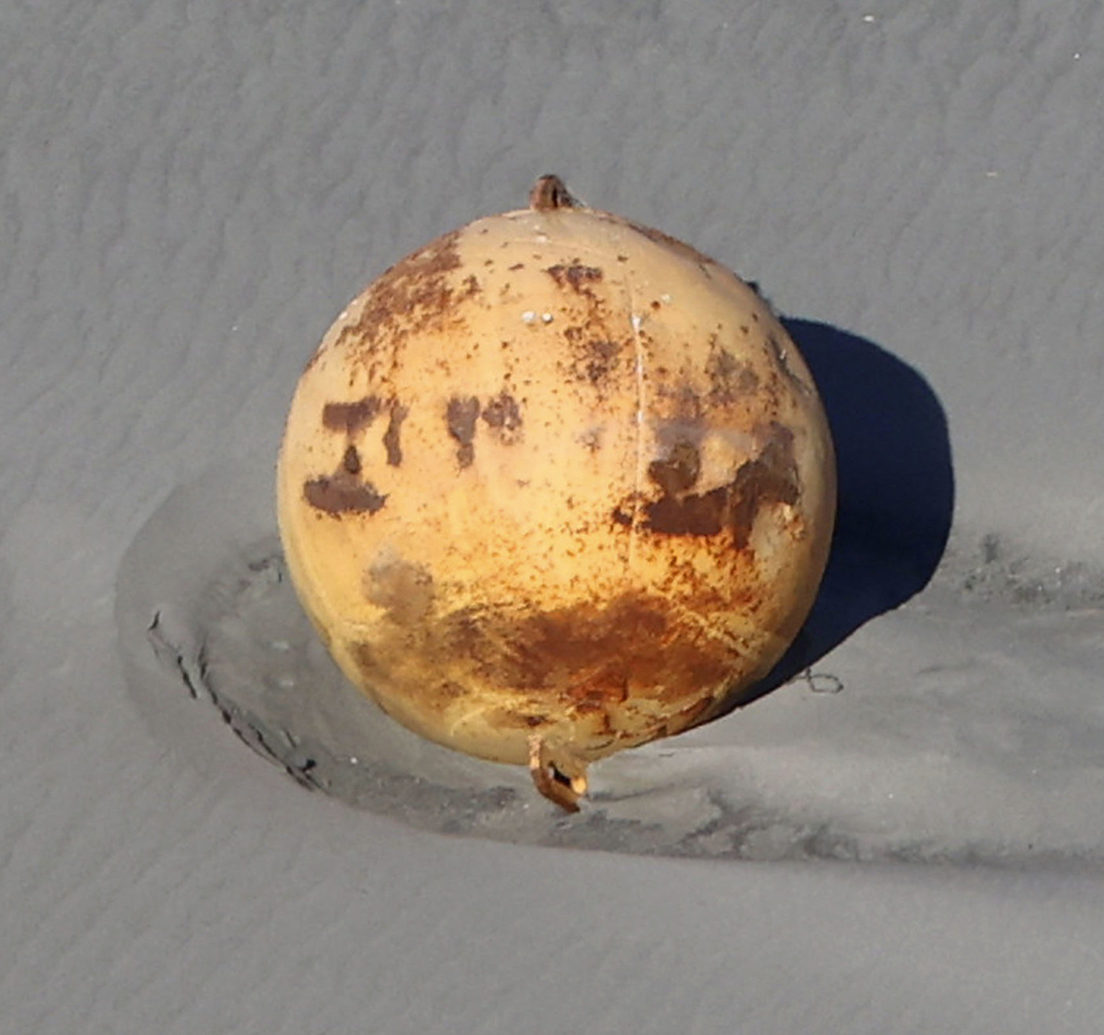 No obstante, las autoridades no pudieron determinar de dónde procedía la bola porque su exterior estaba demasiado oxidado y no tenía marcas visibles. «Rara vez tenemos objetos en la playa, aparte de madera flotante», afirmó un funcionario de la oficina de gestión costera japonesa, citado por The New York Times.
«Es solo una boya normal»
Según expertos citados por el diario, podría tratarse de una boya de amarre que se soltó y se alejó flotando en el océano. «Es solo una boya normal», aseveró Uwe Send, oceanógrafo del Instituto Scripps de Oceanografía de la Universidad de California. «Tal vez todo el mundo está paranoico por los globos», comentó acerca de los rumores que se crearon en torno al origen del objeto.
El hecho de que no estuviera cubierto por conchas o algas marinas sugiere que probablemente no había viajado muy lejos, señaló por su parte Shigeru Fujieda, experto en desechos marinos de la Universidad de Kagoshima, en el sur de Japón. Dijo que su mejor conjetura era que la boya había sido diseñada para anclar un barco o algún otro objeto pesado.
De acuerdo a un testigo, la bola habría estado en la playa durante un mes.»Traté de empujarla, pero no se movía», relató. Posteriormente, a principios de esta semana, fue retirada del lugar.
Cabe recordar que recientemente trascendió que el pasado otoño militares canadienses encontraron en el Ártico unas boyas que, según cuentan, estaban siendo utilizadas por China para «llevar a cabo operaciones de vigilancia en el espacio marítimo» de Canadá.